Interventions (workshops and coaching):
Spiral to Success TM
By attending the Spiral to Success TM Programme you will develop the ability to become a highly productive, motivated and empowered member of your organisation, family and community. Enhanced EQ (Emotional Quotient/Intelligence), SQ (Social Quotient/Intelligence) and increased levels of self-management, with greater proactivity, improved communication skills and increased levels of positive assertiveness will enable you to implement a new, more effective behavioural style. By overcoming current obstacles related to ineffective attitudes, behaviour and lack of awareness, you will become more focused, with increased self-confidence and higher levels of responsibility and accountability. Effective self-monitoring, combined with the ability to strive for higher levels of excellence, will increase your levels of performance and enable you to achieve higher levels of productivity. As the programme directs you into a spiral of constant review and analysis in order to continuously strive for excellence, you will become self-driven in your motivation to achieve increasingly improved results.
---
Spiral to Excellence
For those who have completed the Spiral to Success TM Programme, You've covered the foundation concepts and are ready to explore the next level! With the Spiral to Excellence TM Programme Take your awareness to new heights with further self-enhancement and add another dimension of quality to the positive results you have already achieved. This programme includes methods for greater achievement, based on the concepts you have already learned. Explore further success in self-management and achieve excellent results by building even more positive interpersonal relationships.
---
Spiral to Brilliance
The Spiral continues . . . as we introduce Stage Three of the programme The Spiral to Brilliance TM Programme This provides you with an opportunity to review the concepts introduced in the Spiral to Success TM Programme and the Spiral to Excellence TM Programme and to experience further enhancement of your professional and personal life. During this programme you will take a look at methods of handling some of the greater challenges in life. With further exploration of your potential and greater use of your inherent capabilities, you can overcome challenges and problems to produce positive outcomes. Steps to tackling issues, such as how to manage your money, how to improve on your relationships and methods to deal with the personal impact of technology upon your life and relationships are addressed in this programme.
---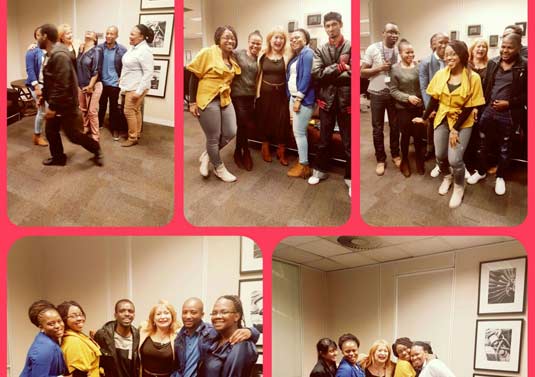 Power to Excel TM
Many individuals within the work environment have not received sufficient opportunity to develop effective self- management skills. As a result of this, ability to access and utilise individual potential is extremely rare, yet important, for an organisation to produce above average results. For individuals to: -utilise greater potential in their careers, personal relationships and all areas of life… -operate from a centered locus of control ……… -increase levels of responsibility and accountability ………. -become equipped with the tools to successfully integrate and participate in a business environment…. -develop the necessary skills to manage conflicts and challenges, to apply assertiveness and communicate maturely…. -receive guidance towards positive image projection……. -receive grooming in order to conduct themselves in a professional manner…… -develop unexplored talents, skills and abilities………… -build positive, interdependent interpersonal relationships ………. They should attend a personal development programme, designed specifically for this purpose. This Power to Excel Programme is recommended for all individuals entering the workplace (including learnership and internship delegates) as it bridges the gap between a study environment and a business environment, enabling learners to build self-confidence and conduct themselves effectively within all areas of business. By increasing levels of responsibility and accountability, it enables individuals to manage tasks and responsibilities efficiently, as well as handle challenges successfully.
'We face challenges every day, often ignoring these in order to attend to the urgencies of our day-to-day lives. Only when we are placed into a situation where we can no longer ignore; where we are forced to face our demons and come to realizations about ourselves and the world around us…for our own survival, do we wake up to the truth.'
SHUT THE F*CK UP & LISTEN